Starry Night Quilt
About this quilt
Pattern for the Starry Night quilt came from a book, Quick and Easy Scrap Quilts , Edited and Compiled by Patricia Wilens, 1995. This quilt is featured on Pages 74-79.
Quilt was pieced by sewing machine during spring 2001 in Georgia and the hand quilting was completed in South Carolina during 2002-2003. The quilting was done as illustrated in the book from which the pattern came (star designs in the white stars and swirl patterns). This quilt contains cotton batting and a blue backing (looks like light weight blue denim).
Many of the fabrics were purchased at JoAnn in Athens, Georgia, during winter and spring 2001 and at a quilt show in Watkinsville (Athens-Clarke County) in Georgia in March 2001.
This quilt has an accompanying wall hanging (made for Rick) as a gift (2001).
Images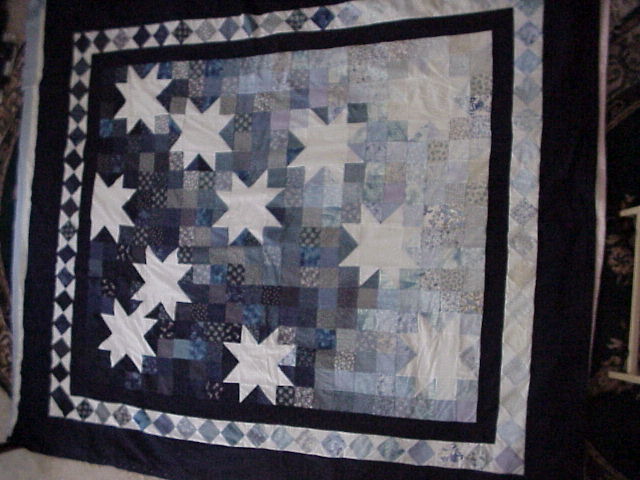 View #1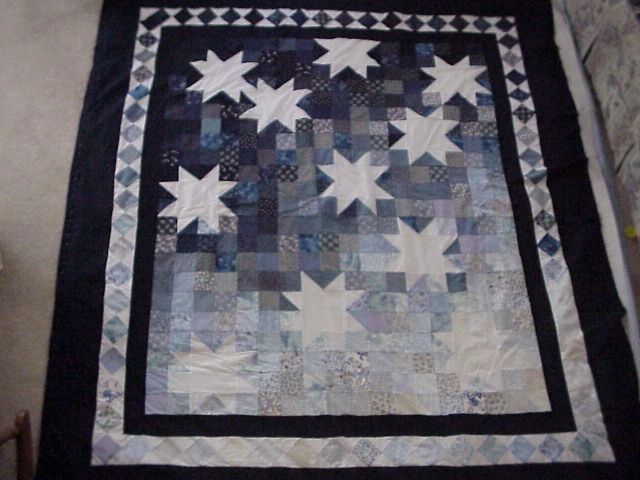 View #2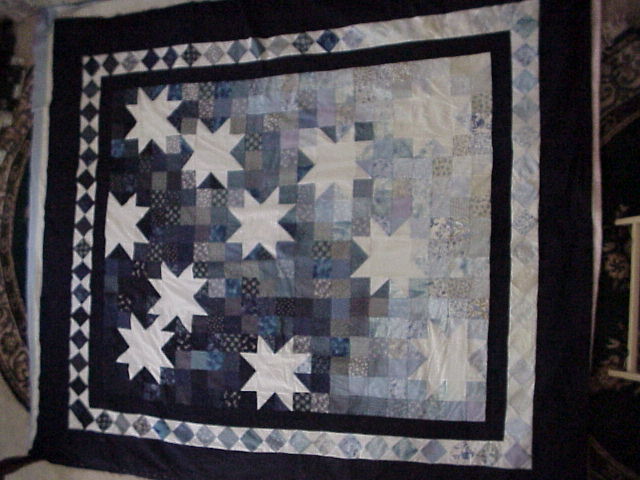 View #3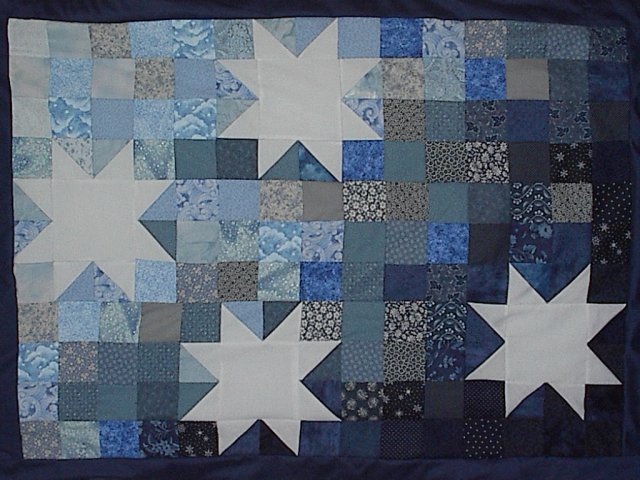 Matching wall hanging