My never-ending quest to eat pork barbecue has recently taken me to Lumberton, NC. If you're headed through Lumberton around dinnertime, you might want to stop and have a bite at the Village Inn Bar-B-Que and Seafood. Here's what you can expect at the Village Inn
First, don't expect fancy signs.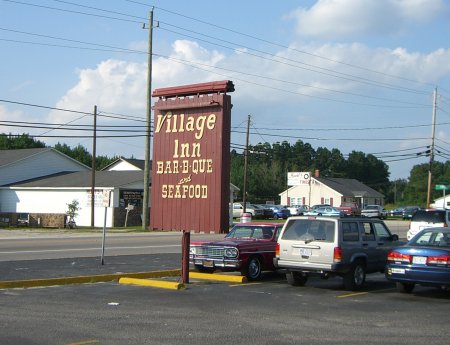 They don't go for fancy neon signs at the Village Inn
Don't expect a fancy building.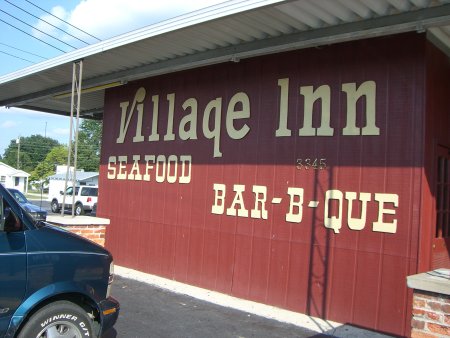 They don't go for fancy buildings, either.
Do expect excellent hush puppies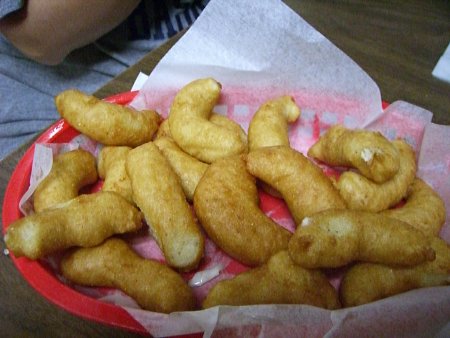 Share these with the other folks at your table!
Do expect a good-sized portion of North Carolina light vinegar barbecue, served with slaw and fries.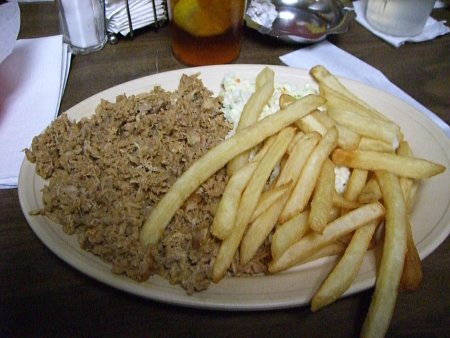 This is the medium barbecue plate, which cost just under $6.
Don't expect hash, since you're in North Carolina.
Village Inn reminds me a little of the barbecue places I would eat at when I was a kid. Shabby cinderblock buildings, decidedly non-fancy decorations and menus, but good food.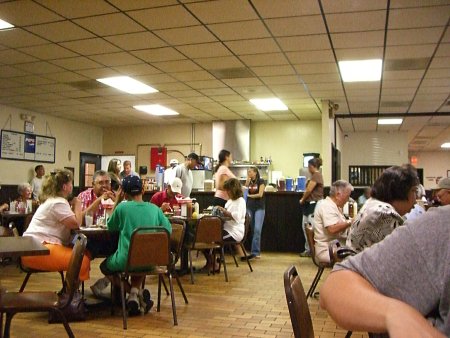 No-frills eatin'
You can also get containers of hot or cold barbecue for take-out – just in case you need a shot of pork barbecue for the road, and it's about as cheap as you'll find anywhere. At Village Inn, you can get a few pounds of BBQ for what Maurice would charge you for a single Big Joe sandwich in SC.
If you want to try the Village Inn, you'll find it at 3345 Martin Luther King Jr Drive in Lumberton. If, like me, you're not from around there, exit I-95 onto highway 74, then follow 74 until you get to highway 21 (which is Martin Luther King Jr Drive). It's just past the fairgrounds.